Family Overview
A new generation of CMT-based indexable milling inserts and holders (= cutters) for Threading, Grooving, and Chamfering. Each cutter holds several inserts, helping to achieve high productivity.
Insert Features:
Fully ground profile inserts
Compatible with a wide range of materials and applications
Three cutting edges on each insert
Smooth cutting operation achieved by spiral inserts
Cutter Features:
Coated with a special, silver-colored, layer for high corrosion resistance
The coating also provides additional protection against cutting burrs
The following product lines can used for thread milling: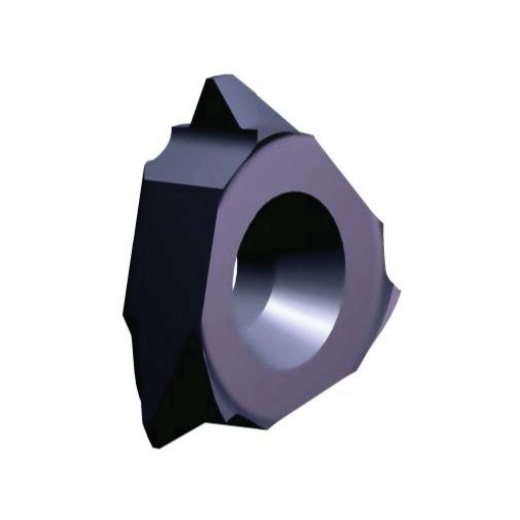 THREADING INSERTS (PARTIAL PROFILE)
60° partial profile spiral milling inserts, compatible with a variety of pitches, and ISO and UN thread profiles.
Features:
Each insert supports both internal and external threads
Carbide Grade(s):
Sub-micron grade with multi-layer TiAIN coating. This is a general purpose grade, which can be used with all materials. (ISO K10-K20)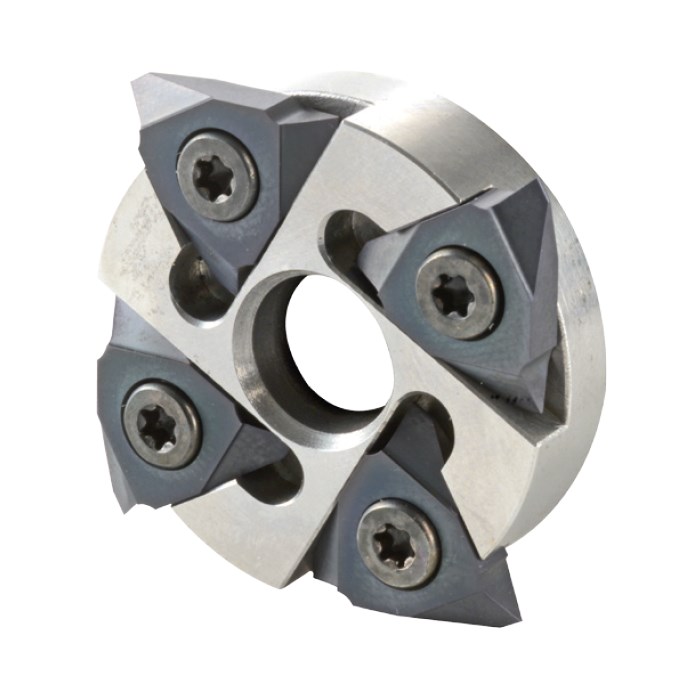 MILLING CUTTERS - ARBOR
Features:
4 inserts per holder
To be used with standard Carmex CMT holders (coded S35)
Right hand cutting only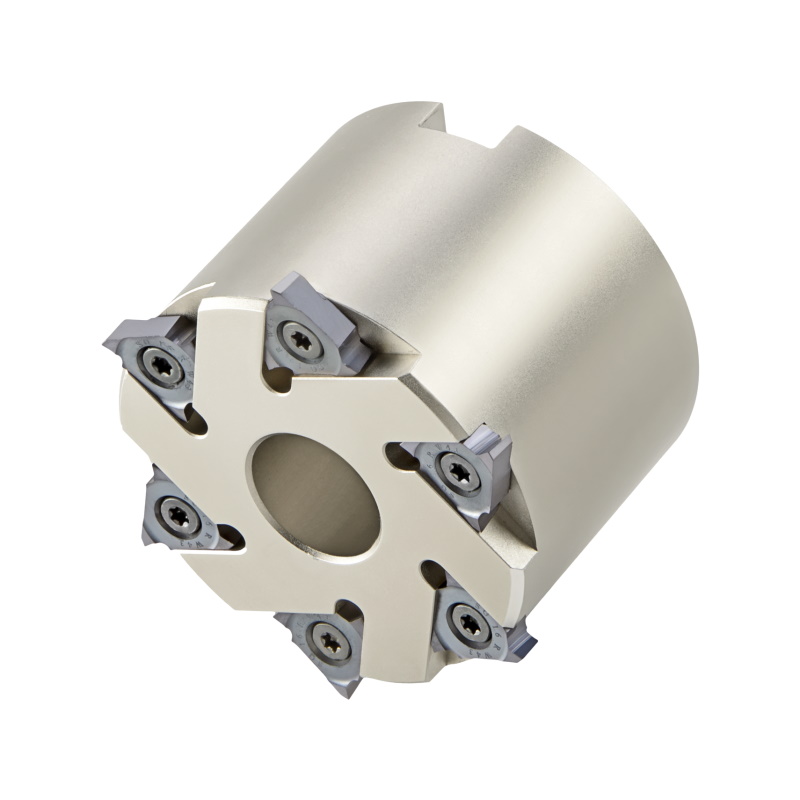 MILLING CUTTERS - SHELL MILL
Features:
6 inserts per holder
Right hand cutting only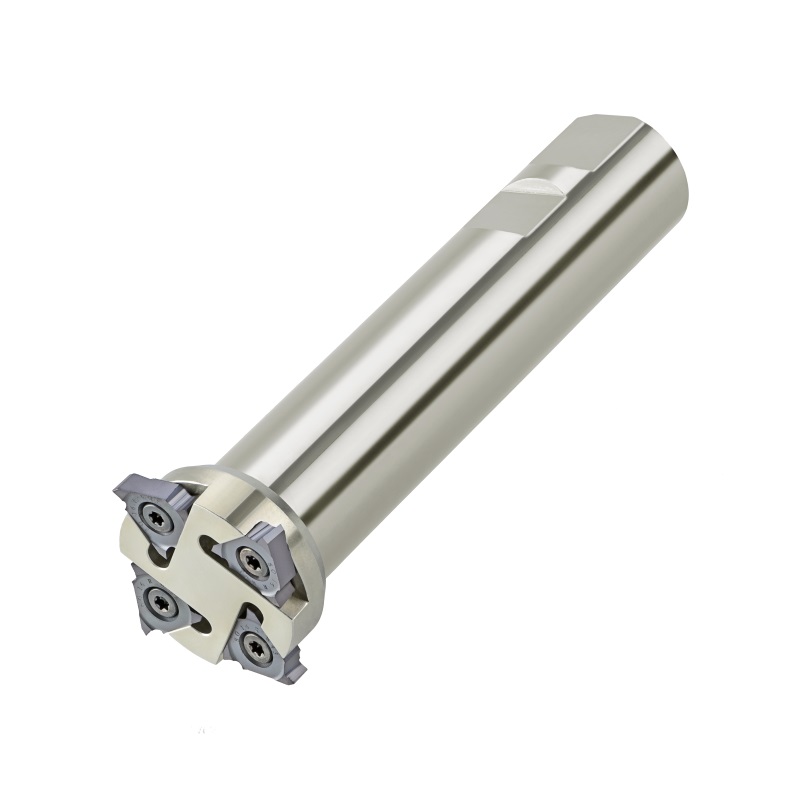 MILLING CUTTERS - WELDON SHANK
Features:
4 inserts per holder
Right hand cutting only