Industry Overview
In recent years, the orthopedic industry has been revolutionized by the widespread adaption of joint replacement surgery, with nearly 3 million procedures performed annually worldwide. Today, the most common form of these procedures is one where a damaged joint is replaced with a prosthetic. And while this exciting development enables new treatment options, it also presents multiple challenges related to material processing.
These challenges usually stem from the following:
The complex shape of the implant
The restrictive geometrical and dimensional requirements
Difficulty maintaining the surface integrity of the implant after insertion (needed for the implant to be durable and wear resistant)
Carmex worked with several, world-leading, manufacturers of orthopedic implants, in order to develop high-quality, reliable solutions for such applications.
Case Study
Background
Orthopedic implants are usually made from hard materials such as titanium/titanium alloys, polymers (e.g. UHMWPE – Ultra-High Molecular-Weight Polyethylene), or ceramics (such as Aluminum Oxide, and Calcium Phosphates). These materials are often notoriously hard to machine using traditional methods (i.e. Taps). The problem becomes even more difficult, when you factor in the superior surface finish required.
The Test
At the initiative of a well-known European medical equipment manufacturer, a comparison was done between a tool from our CR – Solid Carbide Roughers family, and several end mills by leading European manufacturers. The test was completed successfully, with the Carmex tool producing no vibrations or noise, and generating a machine load of about 5-7%.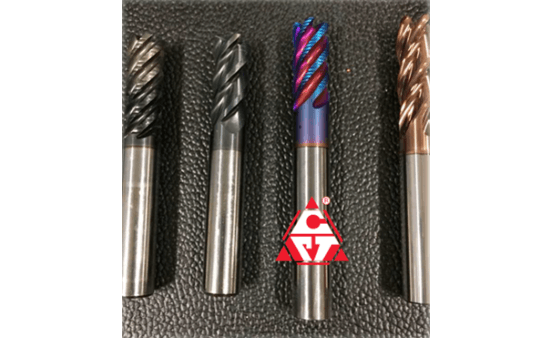 The Results
"…for the duration of the case study, the Carmex tool was able to produce 38 pieces (while remaining in good condition), an estimated 30% improvement over the competition. The resulting surface finish has exceeded the requirements of the customer."
Download the case study
See all the industries we operate in