11.08.2019

3 minutes
Carmex representative Mark Ely of Applied Technical Products and one of his key customers experienced first-hand the value of Carmex's new BLU inserts.
According to Mark, "The customer ran an independent thread test in 304 stainless, 12UN using three separate inserts, one of which was our new BLU product. Brand "X" ran at 340 SFPM, Brand "Y" at 400 SFPM, and BLU at 400 SFPM. All three inserts made 10 passes on the work piece. The production results were 123 parts for Brand "X", 129 for Brand "Y", and 203 for BLU, resulting in 30% more parts at 30% higher speed. My customer, who used to feel that inserts were pretty much a commodity product, is now as enthusiastic a salesman for Carmex BLU as I am!"
Constructed of a sub-micron substrate with infused coating, BLU delivers a 2300ºC thermal barrier, resulting in high wear and heat resistance and providing a significant advantage of longer tool life at higher speeds.
As Mark says, "See what BLU can do for YOU!"
New Carmex BMK Grade: "Tiny Tools" line turns BLU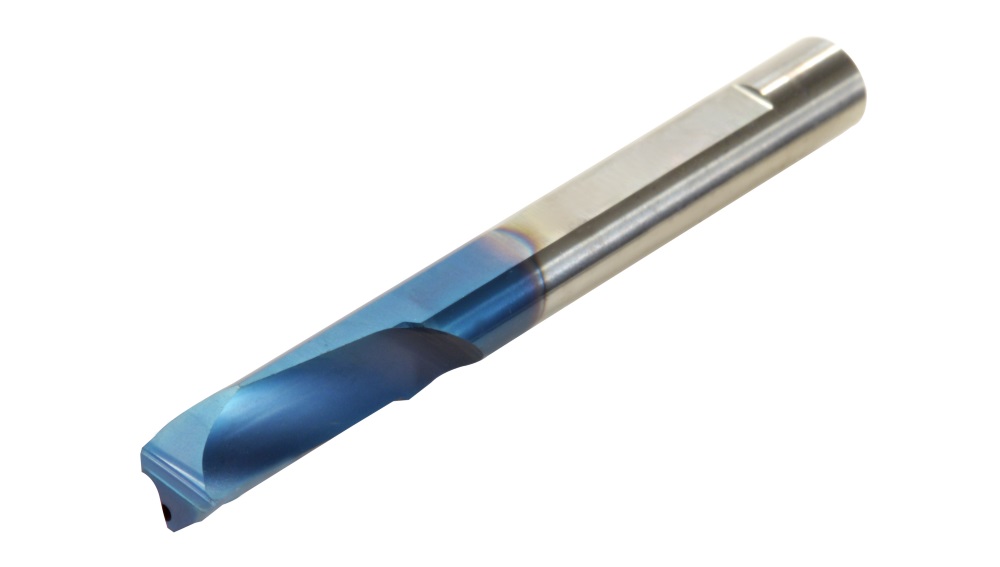 The recent introduction by Carmex Precision Tools of BLU grade, engineered for high strength, heat resistance and superior cutting performance is now available in the popular "Tiny Tools" line. The new BMK (K10-K20) grade incorporates sub-micron grade with advanced PVD triple coating.
Designed for normal machining operations, Tiny Tools have set the new standard for thread turning operations on both conventional and Swiss-type machines.
The Tiny Tools line represents Carmex's answer to the challenge of small hole threading in both conventional and hardened materials. The new BLU grade, initially introduced in Carmex's line of inserts, has proven extremely popular for its heat resistance and smooth cutting operations. With the introduction of the new BMK grade, customers involved in small parts and Swiss-style machining can experience its advantages.