Tiny Tools
A family of tools designed for working in small bores. These tools are made for the high-tech, medical & small components industries. They can be used in machining centers, or with conventional machines. All tools include through-coolant, enabling the cooling fluid to reach the cutting edge efficiently.
Features:
Supports diameters as small as 1.0 mm (for some tools)
The through-coolant aids in chip removal, helping to achieve a smooth cutting action
Most turning applications supported (thread turning, grooving, profiling, boring, and more)
Variants for both right-hand and left-hand jobs available (except for MVR bars)
The following product lines can be classified as "multi-functional":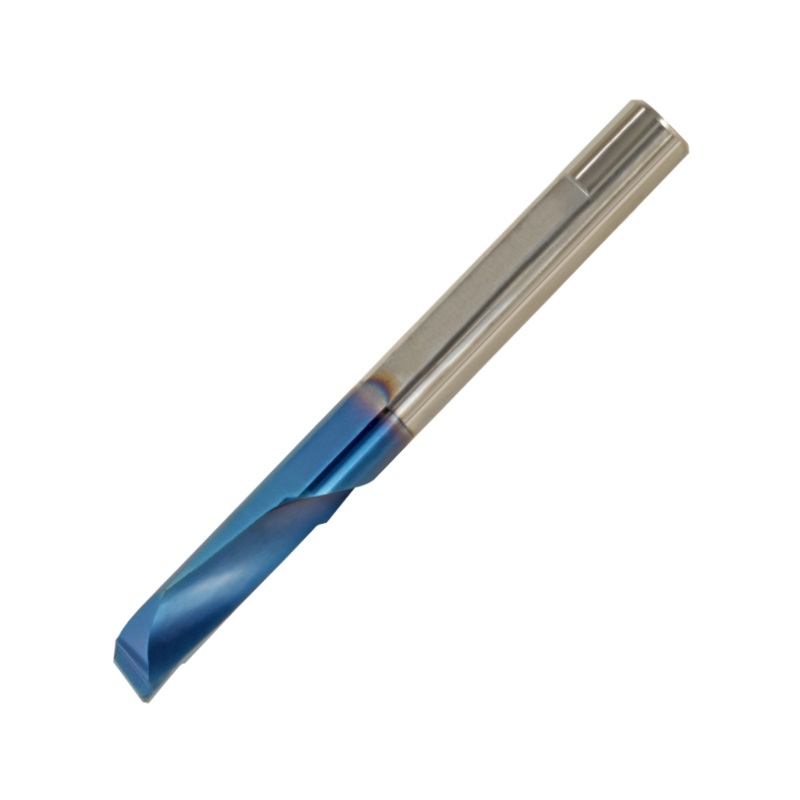 New
CMR/L BARS - MULTI-TASK TINY TOOLS
A line of innovative, multi-task Tiny tools; A single bar can handle chamfering, boring, and facing – as well as general turning applications. This allows for a reduction in a number of tools required, which in turn shortens the machining cycle times.
Note:
To be used with standard Tiny holders (SIM…H#) in Swiss-type machines, or CNC lathes.
Carbide Grade:
Sub-micron grade with advanced PVD triple coating (ISO K10-K20). Extremely high heat resistance for maximum performance; Smooth cutting operation. General purpose for all materials.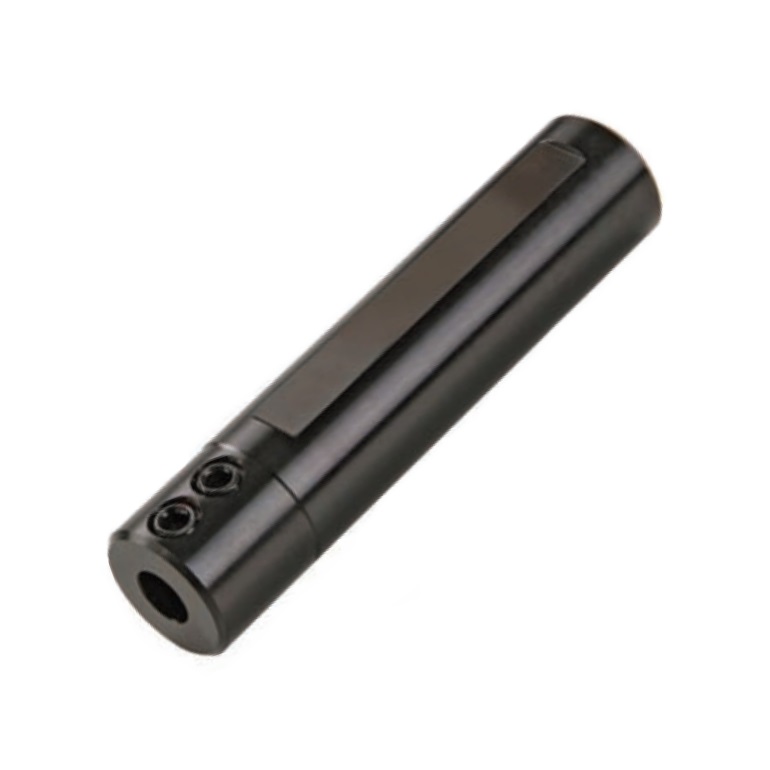 BAR HOLDERS
The basic line of bar holders for bars from the Tiny Tools family.
Features:
Compatible with all currently existing Tiny bars (diameters from 3.0 mm to 10.0 mm)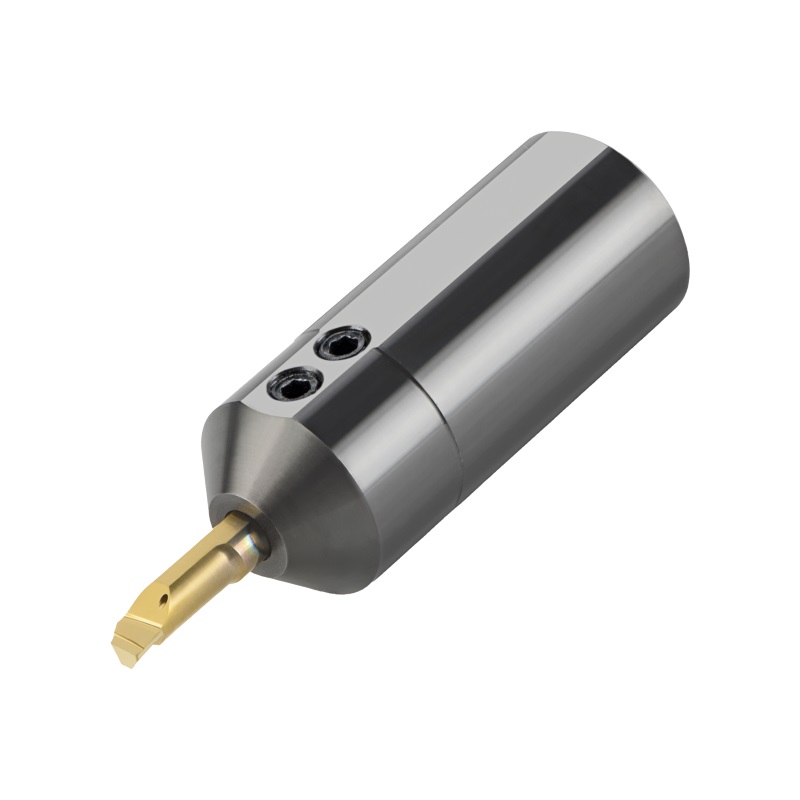 BAR HOLDERS
These bar holders provide a modest variation over the basic bar holders, by offering a slightly different geometry, as well as adding a coolant attachment in the front of the holder.
Features:
Compatible with bars with diameters from 3.0 mm to 8.0 mm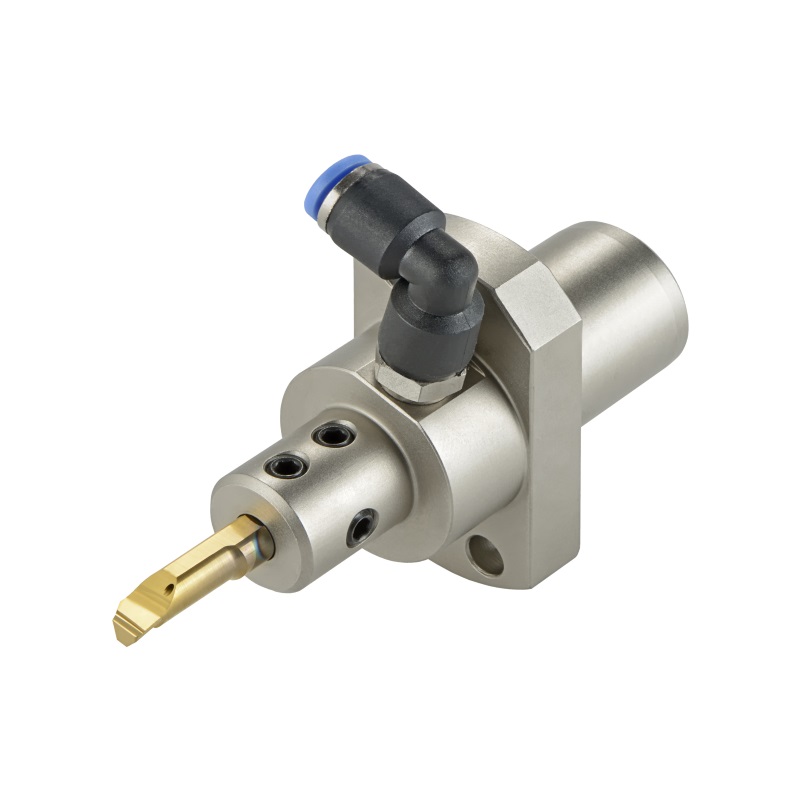 New
BAR HOLDERS FOR SWISS MACHINES
External turning holders for bars from the Tiny Tools family; Specially designed for back operations on Swiss-type CNC lathes with a sliding head. The Tiny bar can be gripped in two directions, allowing for a turning operation on both X and Y axis.
Features:
Designed with internal coolant to the cutting edge
Coated holders provide abrasion resistance
Compatible with bars with diameters from 3.0 mm to 6.0 mm
SQUARE SHANK HOLDERS
A product line of bar holders with square shanks; To be used where such a shank is required (typically: Automatic/Swiss-type machines, etc.)
Features:
Compatible with bars with diameters from 3.0 mm to 6.0 mm